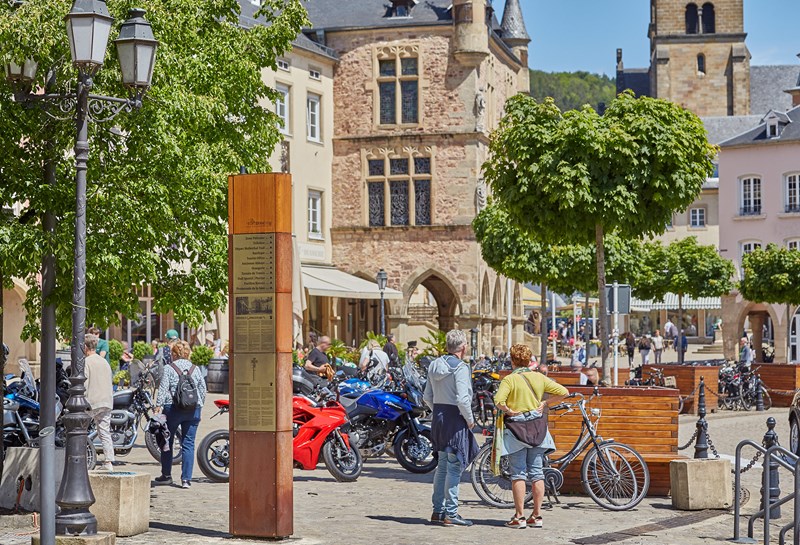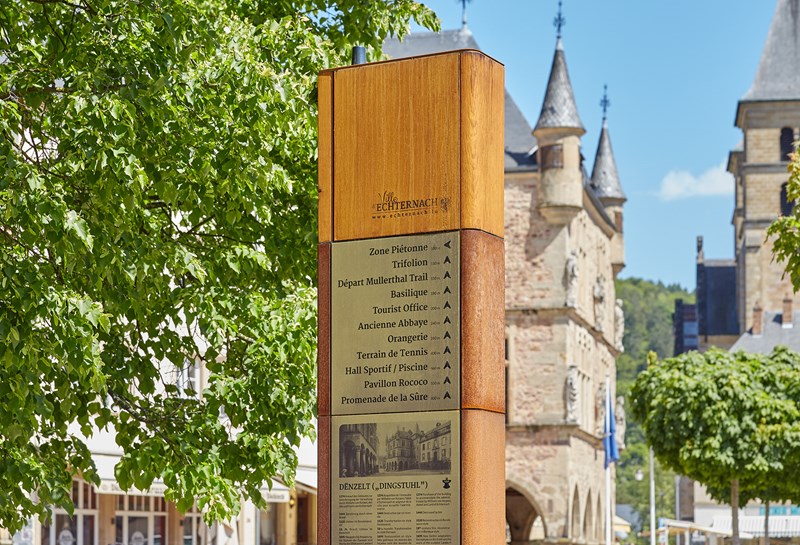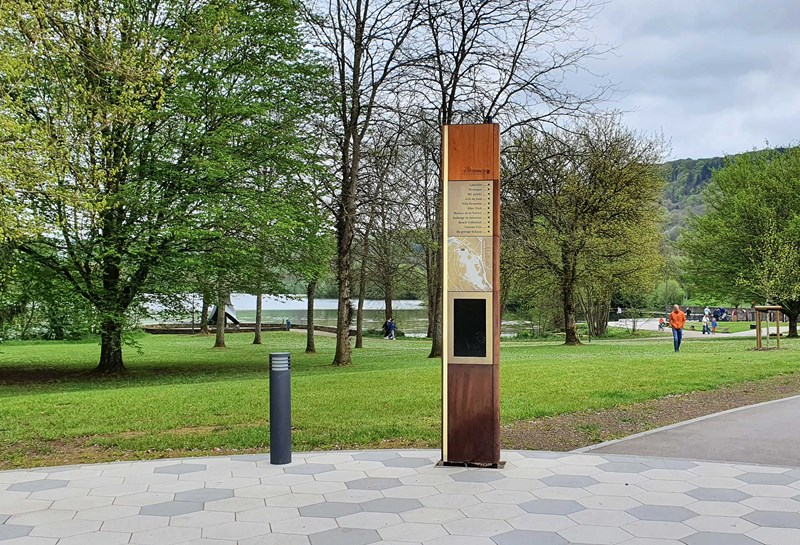 © Informationstechnik Meng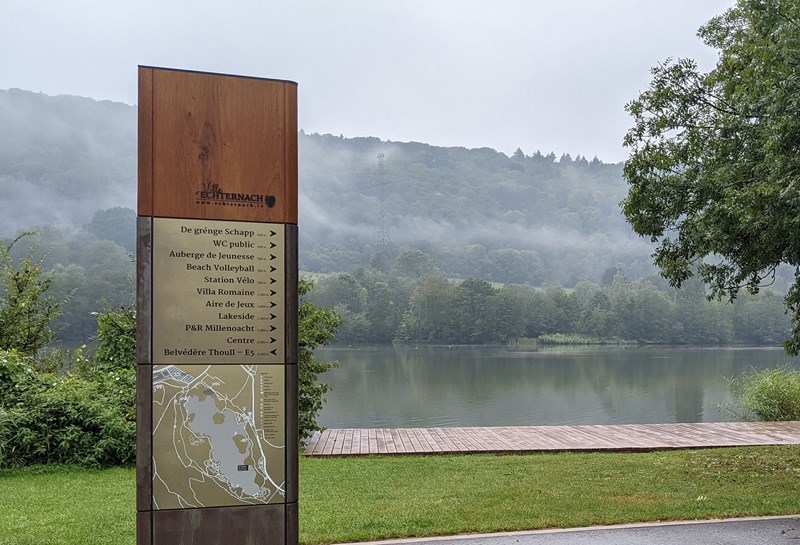 © Marina Leisen - Stadtmarketing Echternach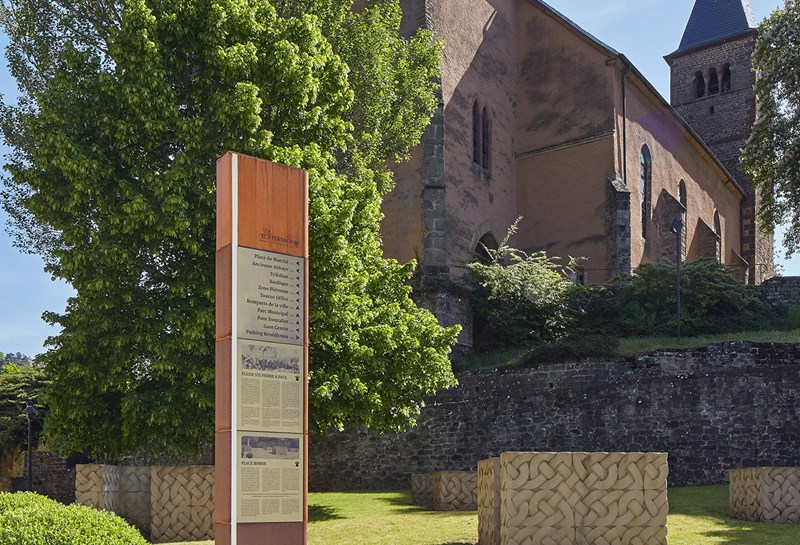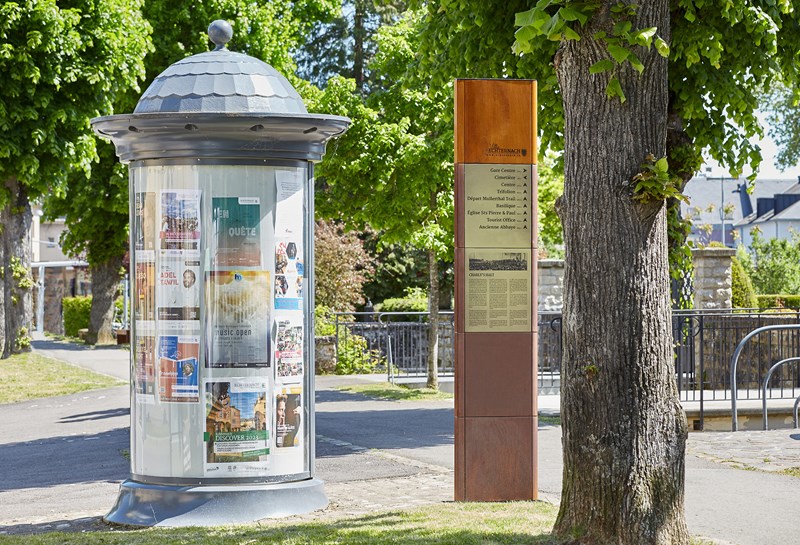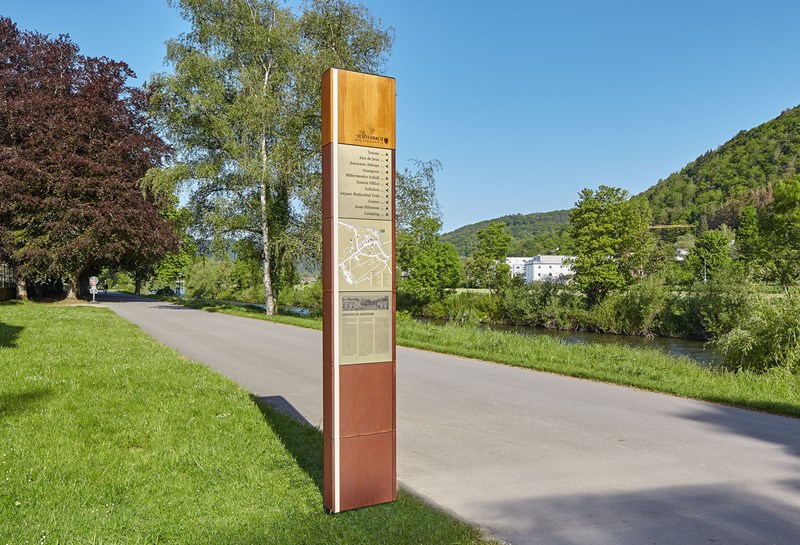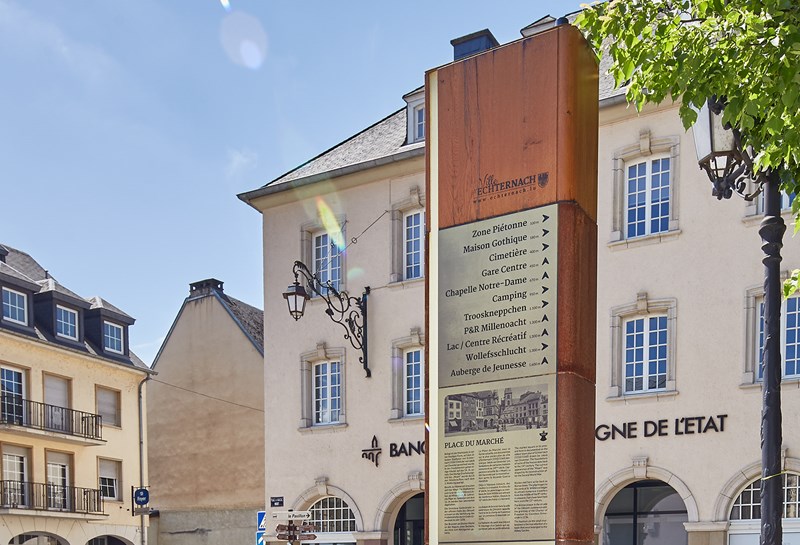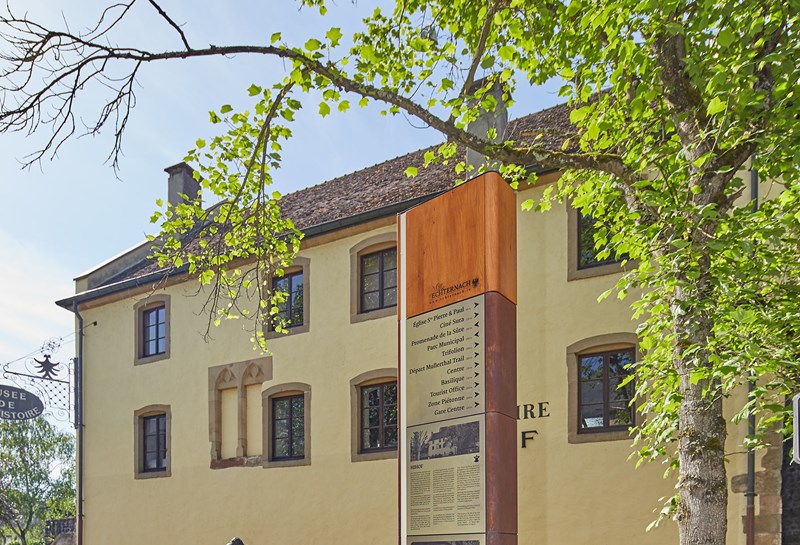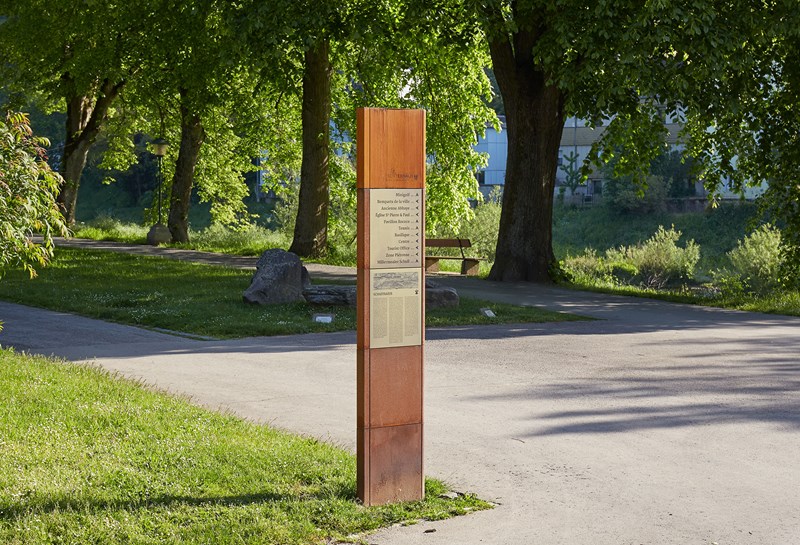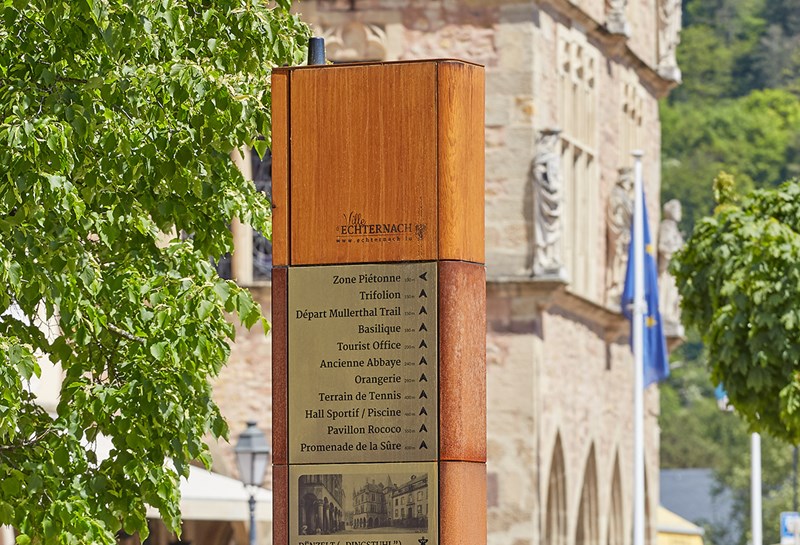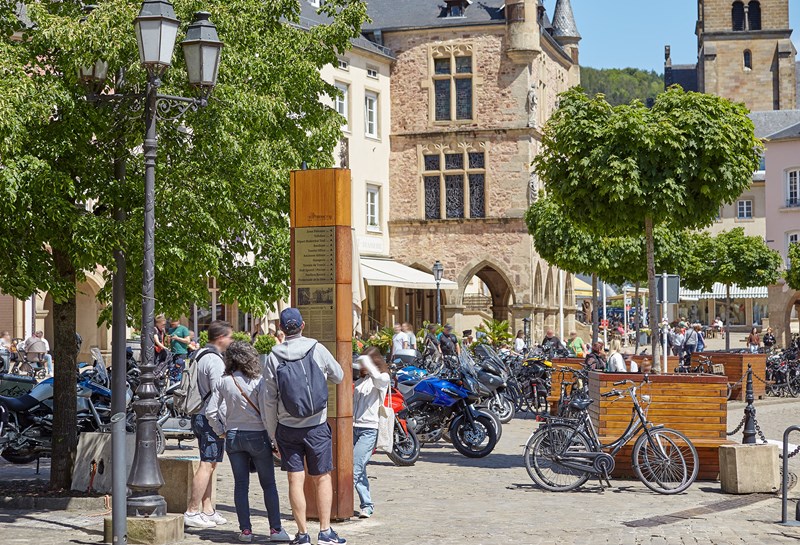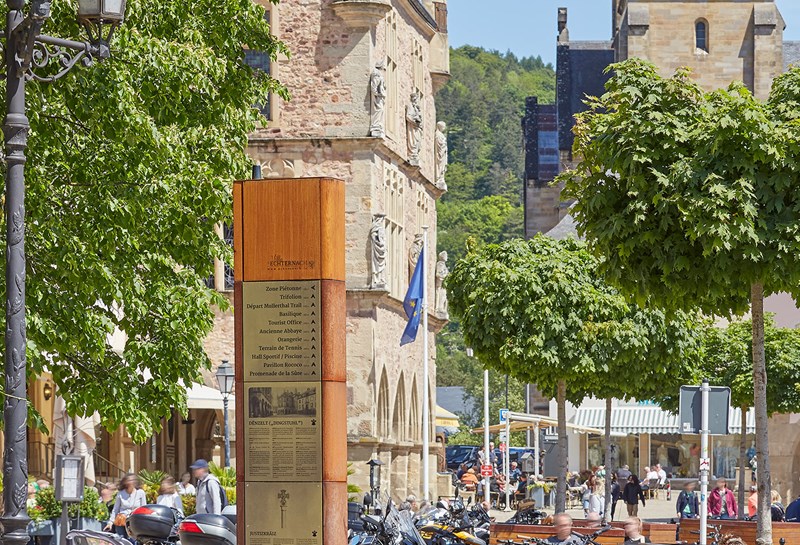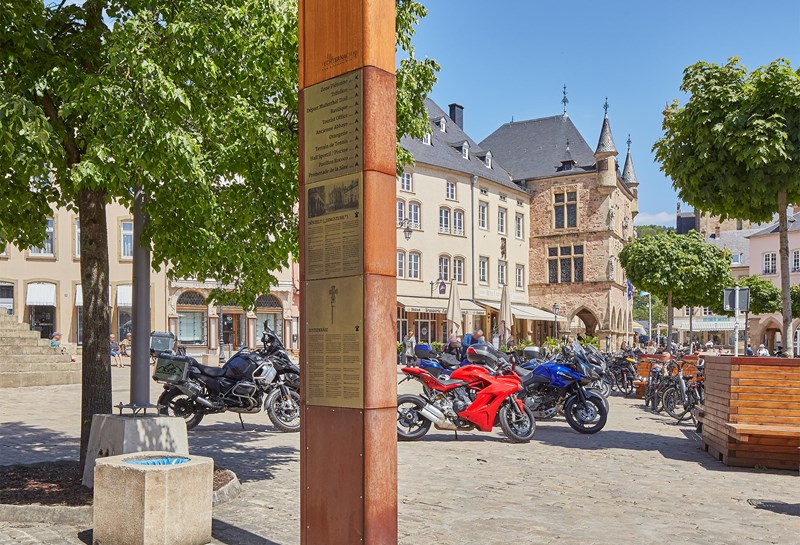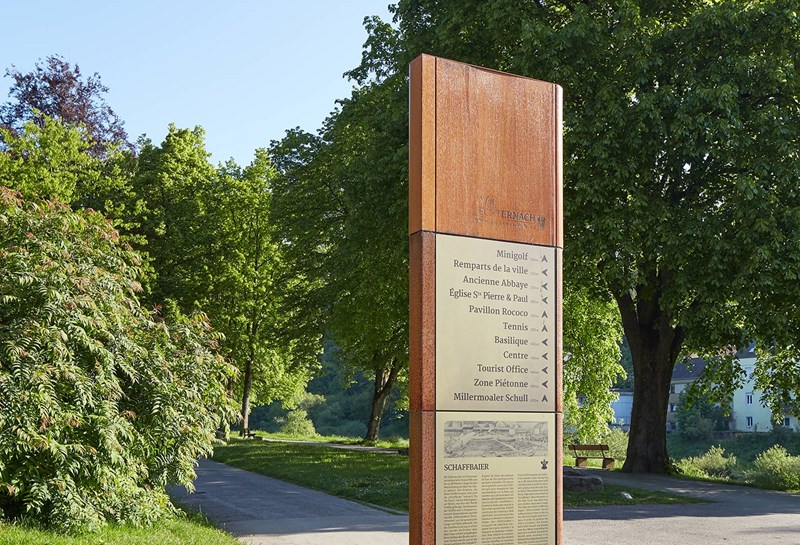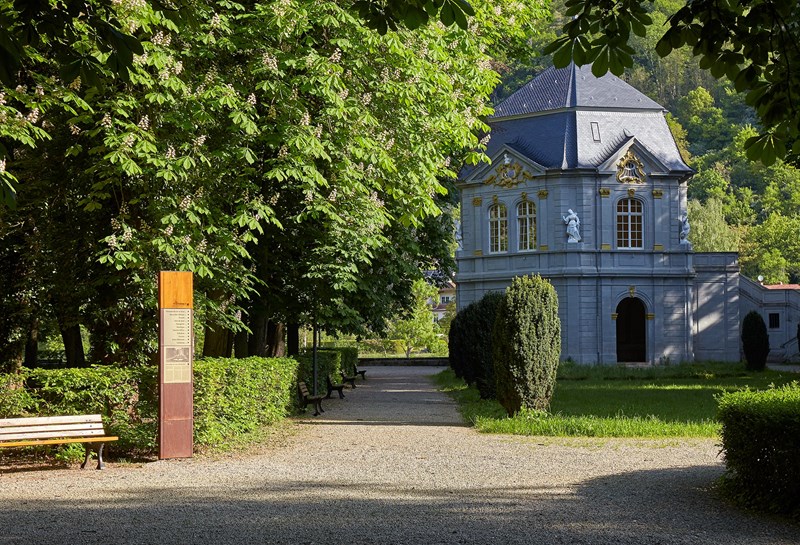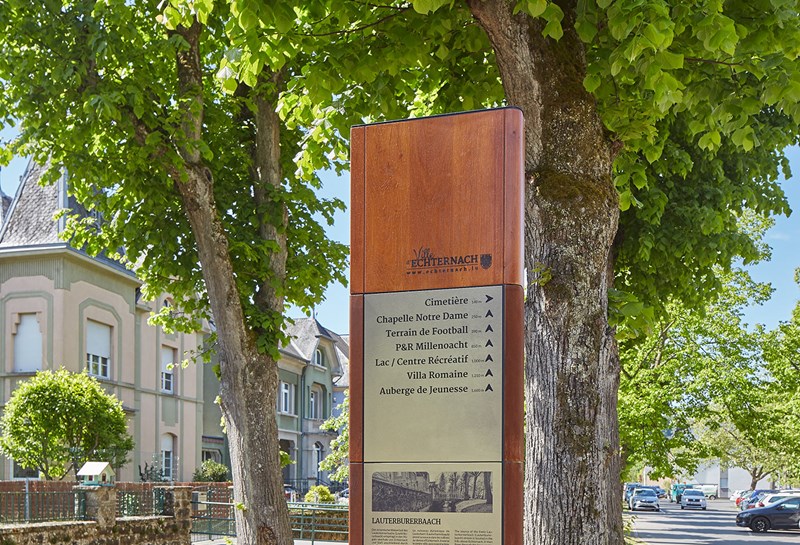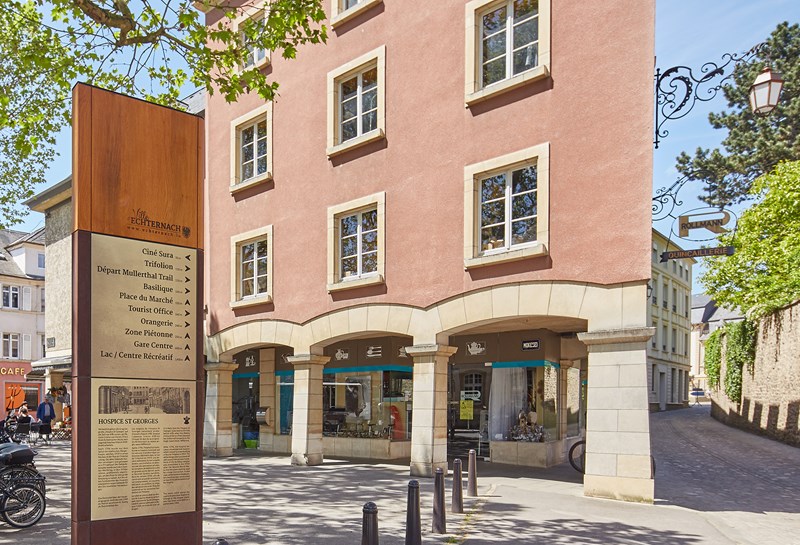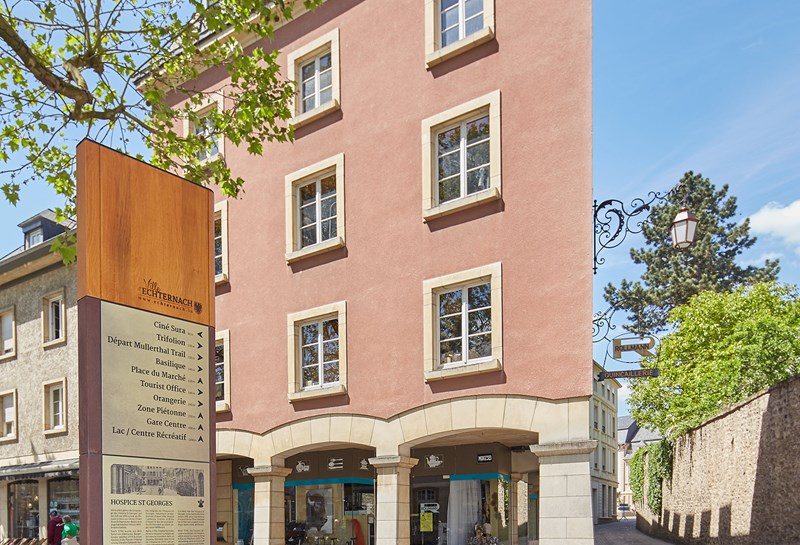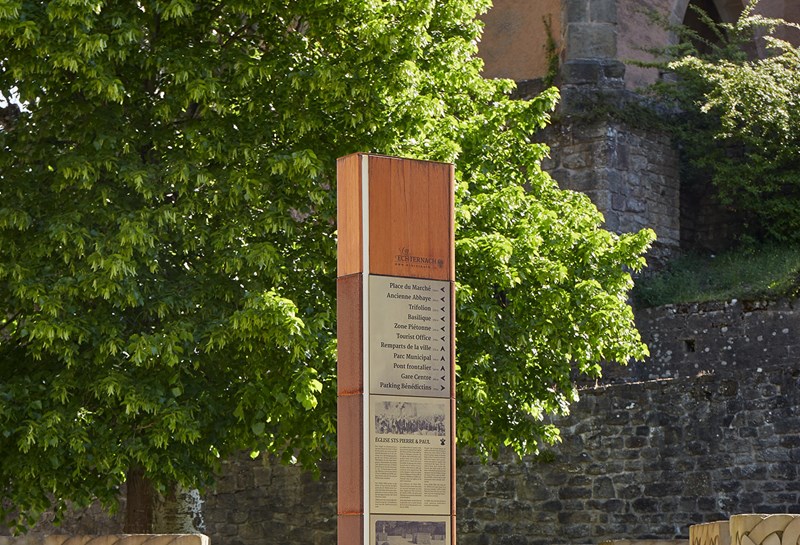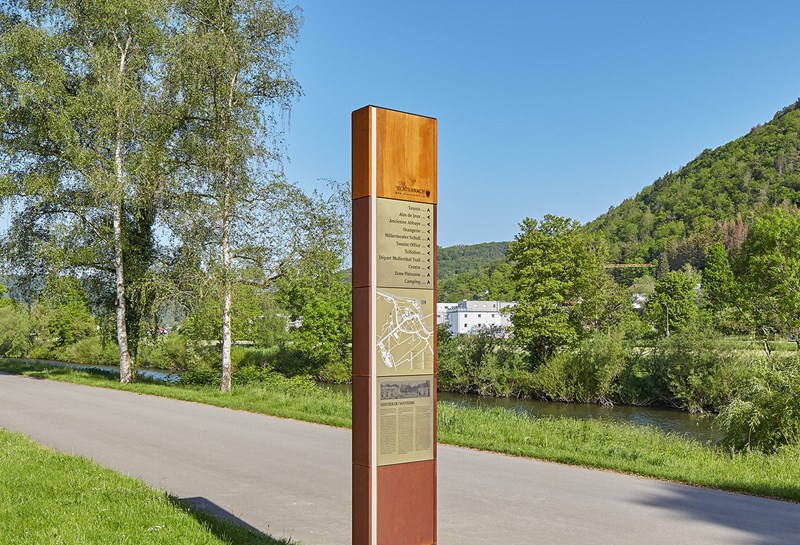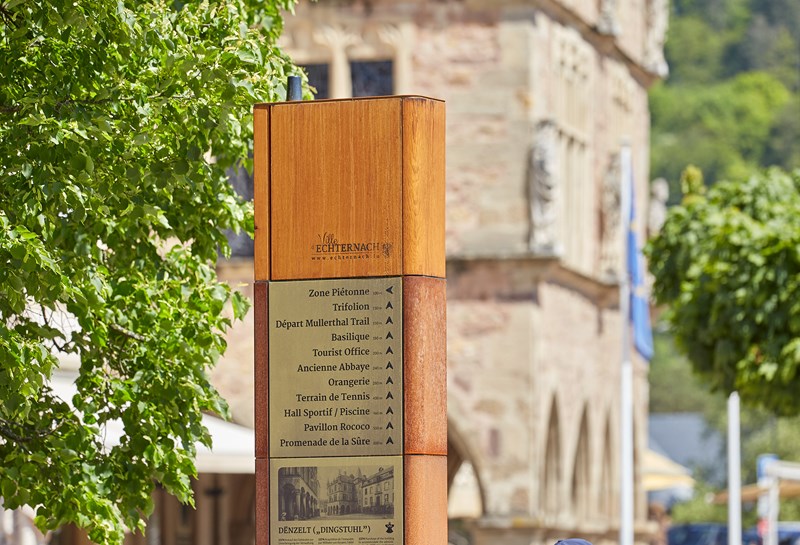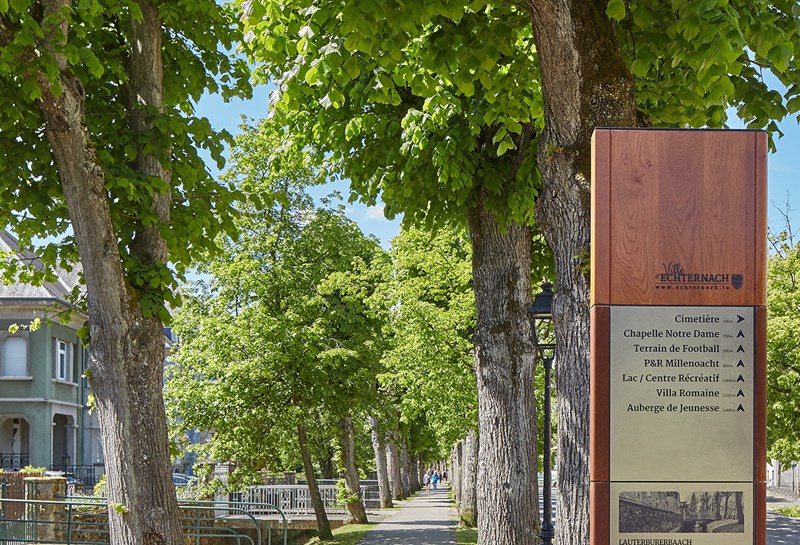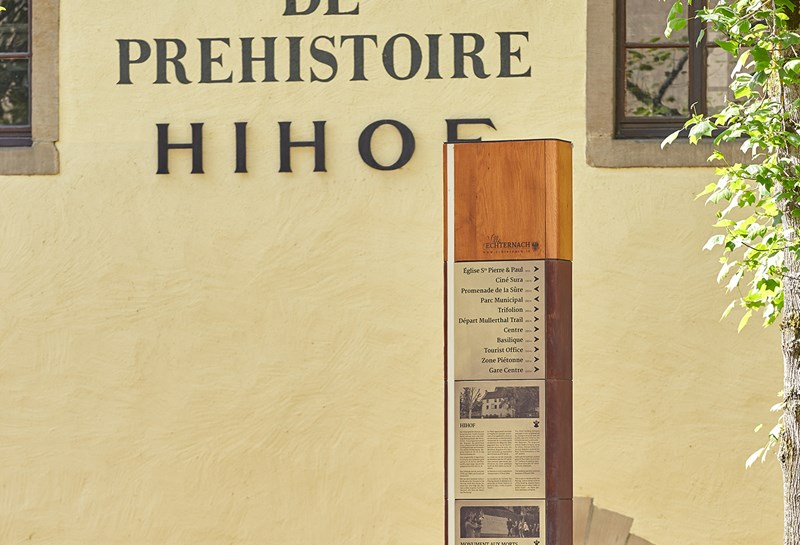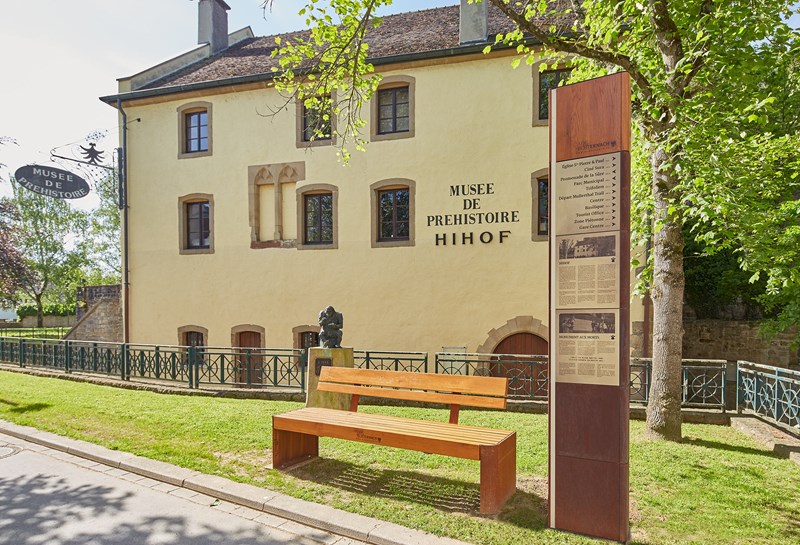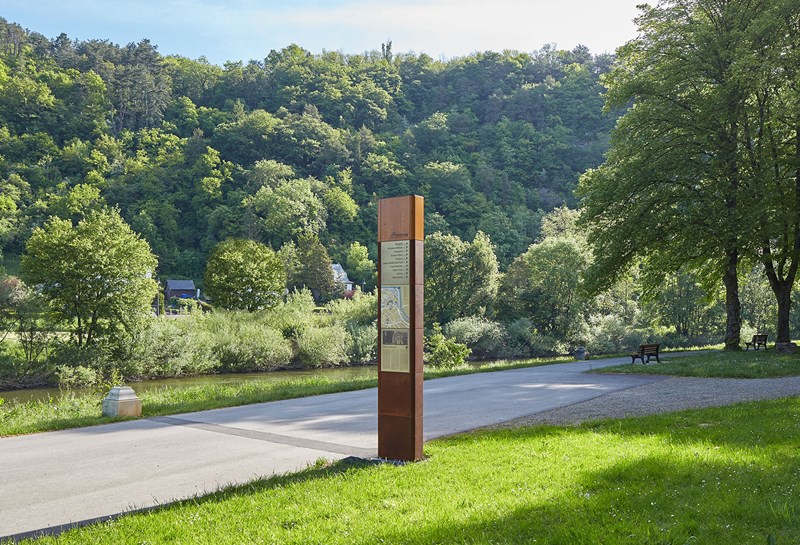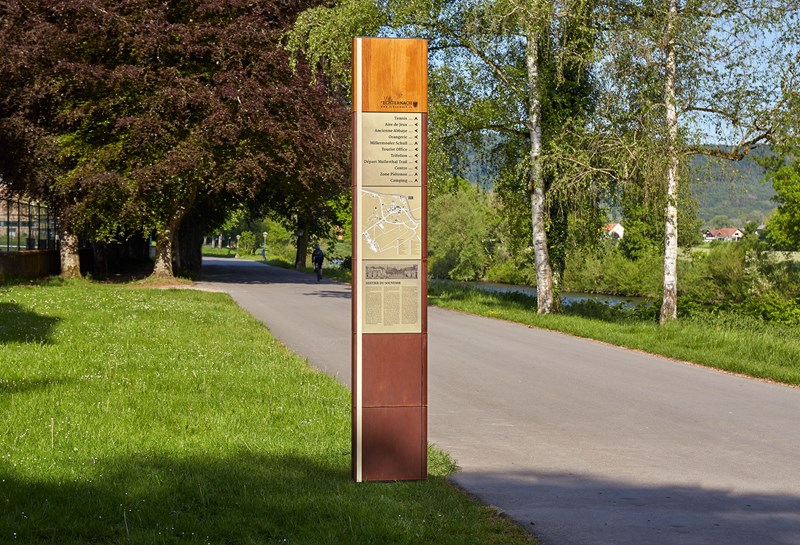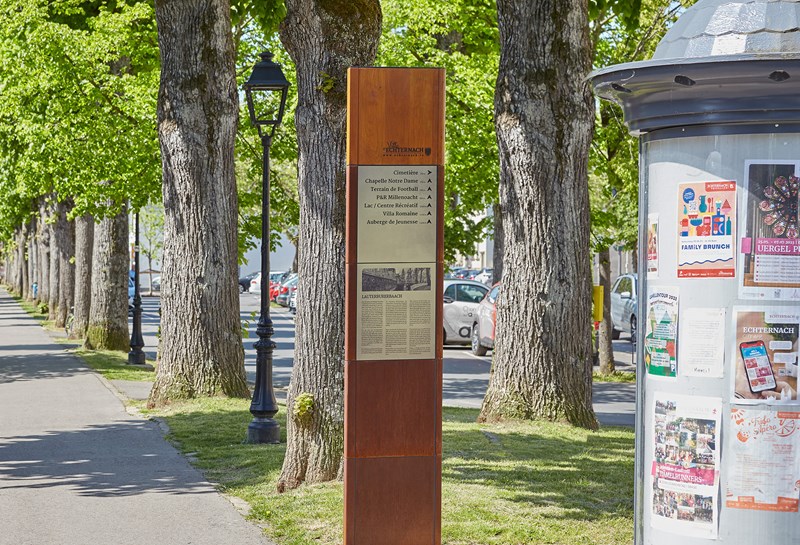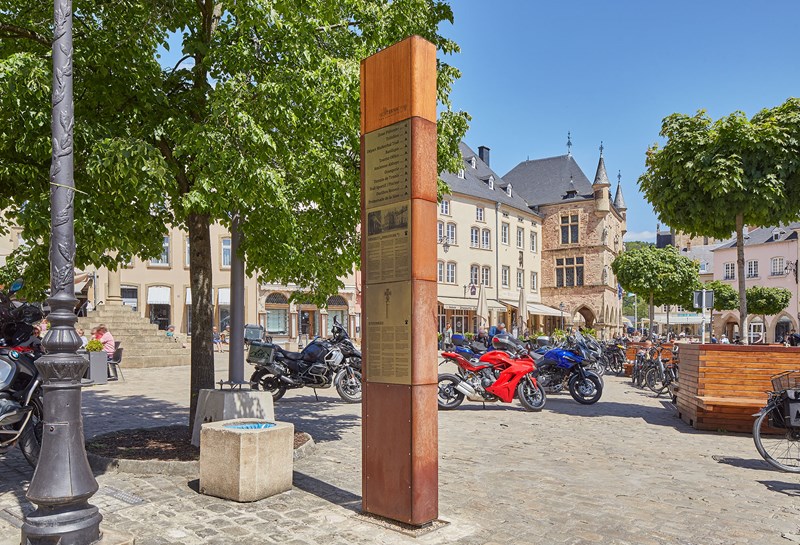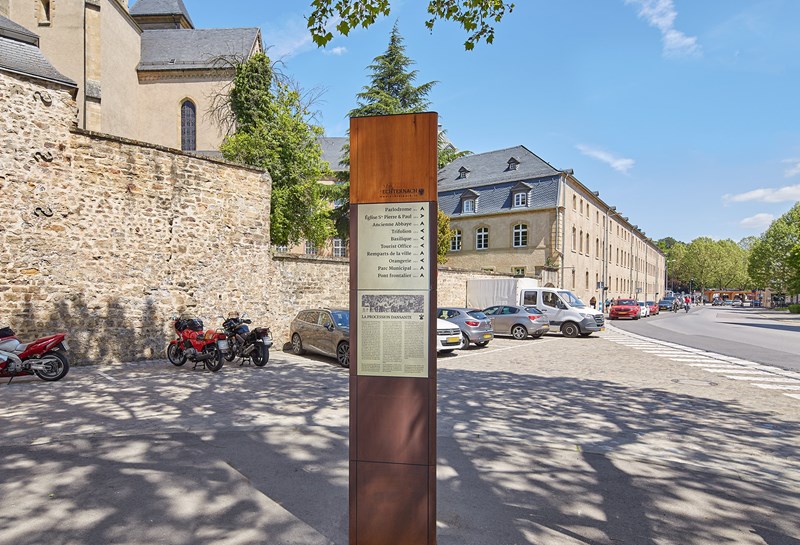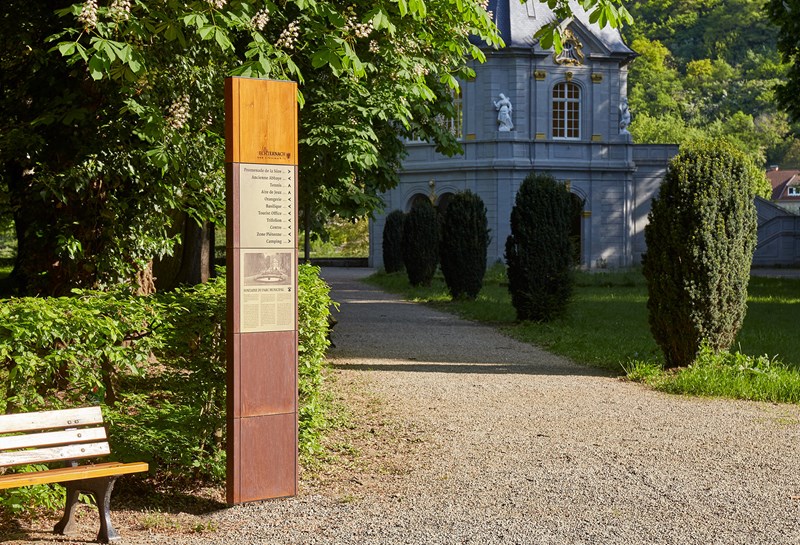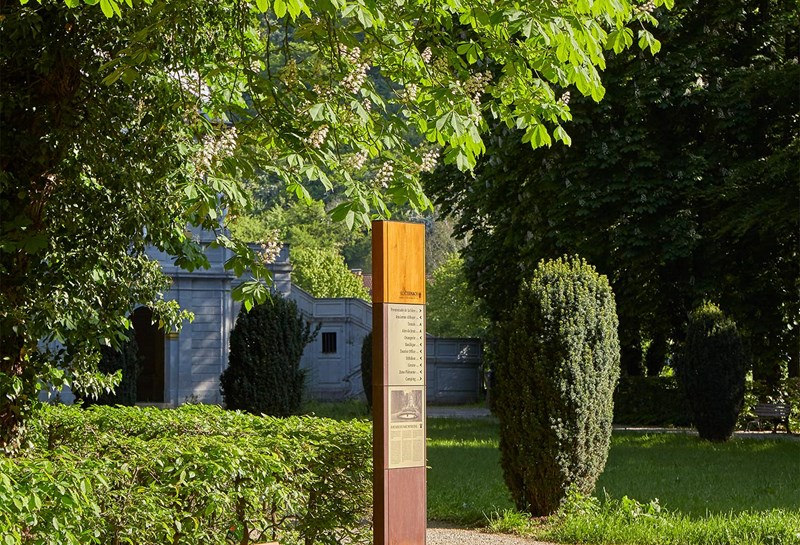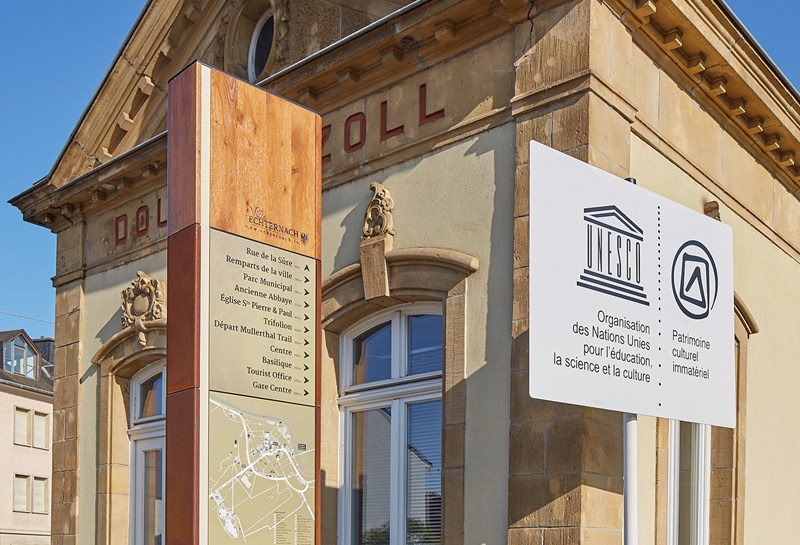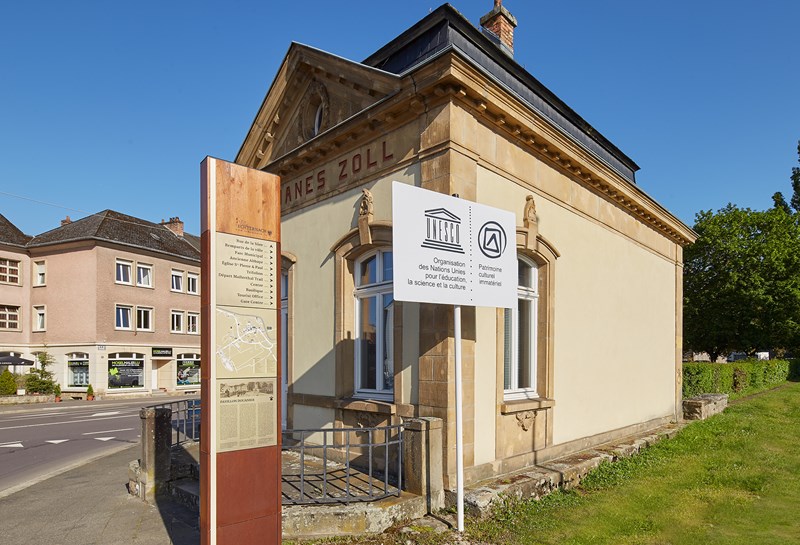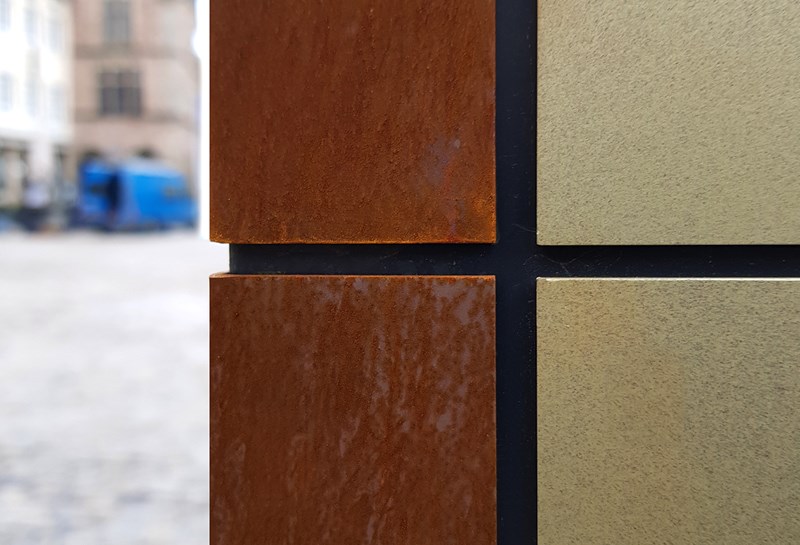 © Informationstechnik Meng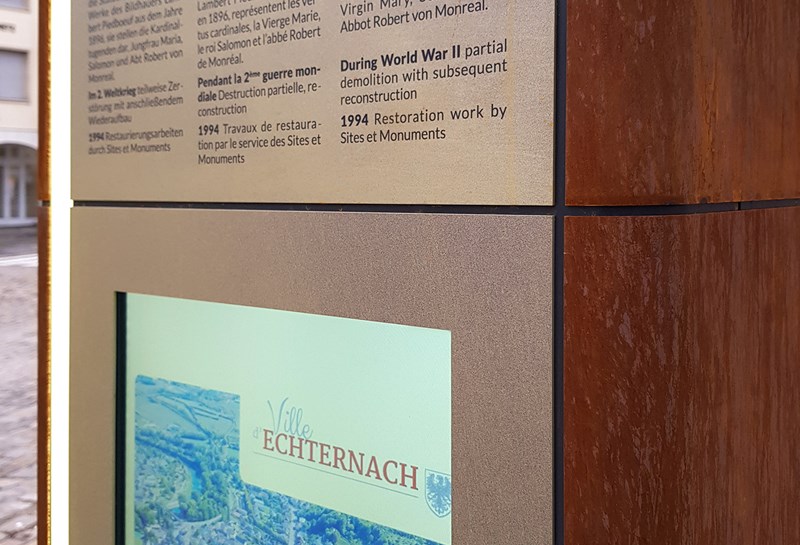 © Informationstechnik Meng
© Marina Leisen - Stadtmarketing Echternach
Modern technology in the historic ambience of Echternach

The oldest city in Luxembourg with its numerous sights is enhancing the quality of stay for 700,000 visitors and tourists annually with a new city guidance system. At all relevant orientation points, 31 steles will be erected to guide visitors to sights and leisure activities within walking distance. Thanks to a clever choice of materials, they blend in harmoniously with the historical architecture and strengthen Echternach's tourist appeal as the main town in Luxembourg's Little Switzerland.
The eye-catching stelae made of Corten steel not only point the way, but also provide orientation and information. Plans, photos and texts on listed buildings and historical sites guide visitors and tourists in an informative way. The project group signage concept "Macht maat" invited all citizens to define the directions and routes as well as to describe the most important monuments.
All the stelae are modular in design. With a height of up to 3 metres, they are recognisable as landmarks from afar. The coat of arms of the city of Echternach adorns the top module of each stele, which is made of wood. The wooden blocks come from sustainable logging in the city's own forests and are provided by the city's forestry service itself.
Beneath the unusual material mix of Corten steel, wood and aluminium lies state-of-the-art technology. LED light strips attract attention even in the dark and lend the location of the stelae a charming ambience. In addition, touch screen modules with interactive digital information options are integrated at the most important locations. The guidance system realised by meng matches the flair of the city with its Romanesque and Gothic buildings and, of course, delicious croissants or pavés d'Echternach.