Coming soon...
Coming soon...
Coming soon...
Coming soon...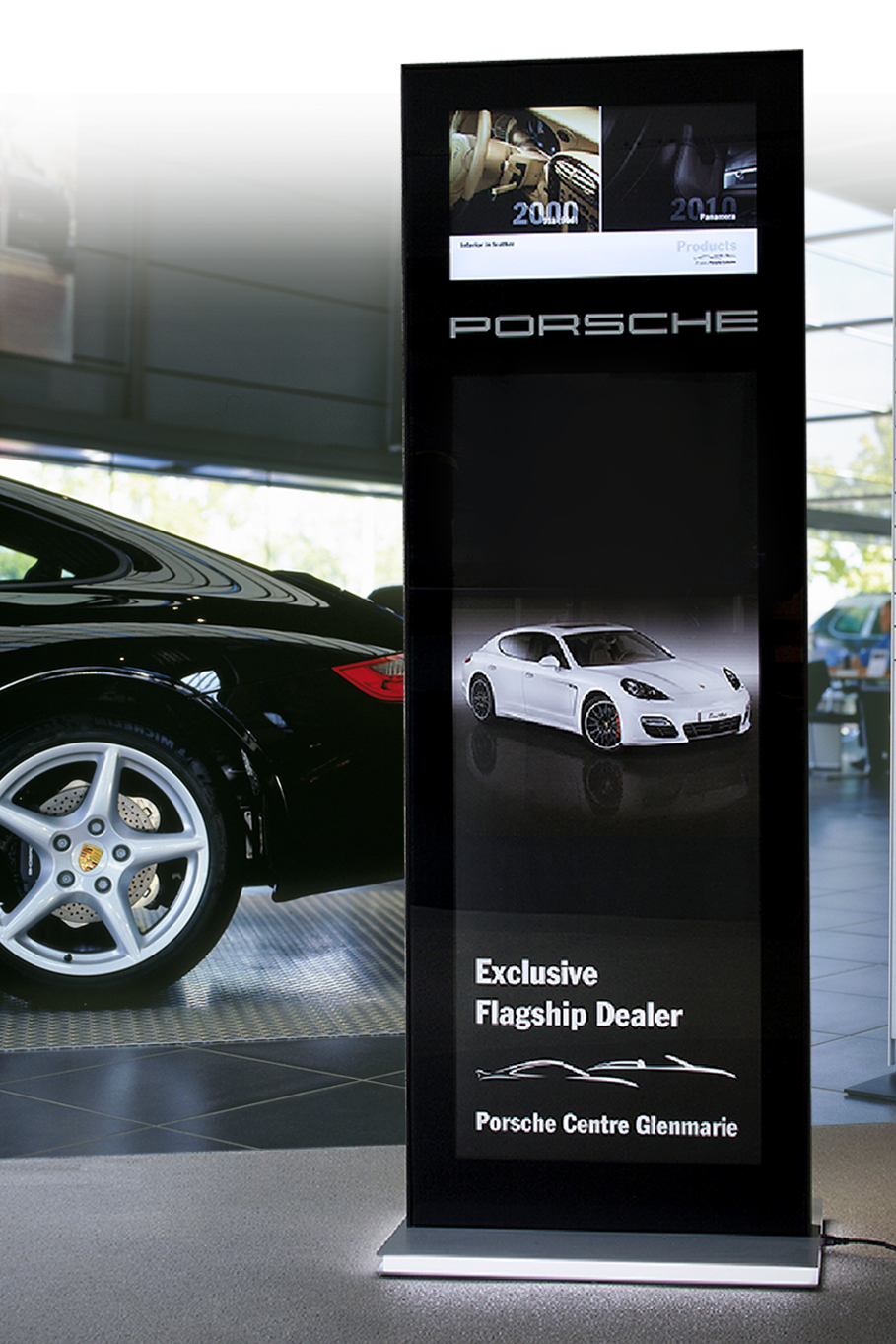 Media stele Magnus QMGD
Elegantly showcasing information behind glass surfaces
Two-sided completely LED-illuminated stele with screen in a slim 10 cm depth.
Magnus is perfect for shopping centers, car dealerships, congress centers and for all those who want to present their information professionally and in a sophisticated design. The media stele offers a very slim construction depth with a front HD screen with an evenly illuminated slide surface underneath. The rear side is unparalleled on the market. This also lights up completely with magnus - even behind the screen. But the most impressive highlight is the LED-luminous stability of the base unit with concealed integrated castors.