Coming soon...
Coming soon...
Coming soon...
Coming soon...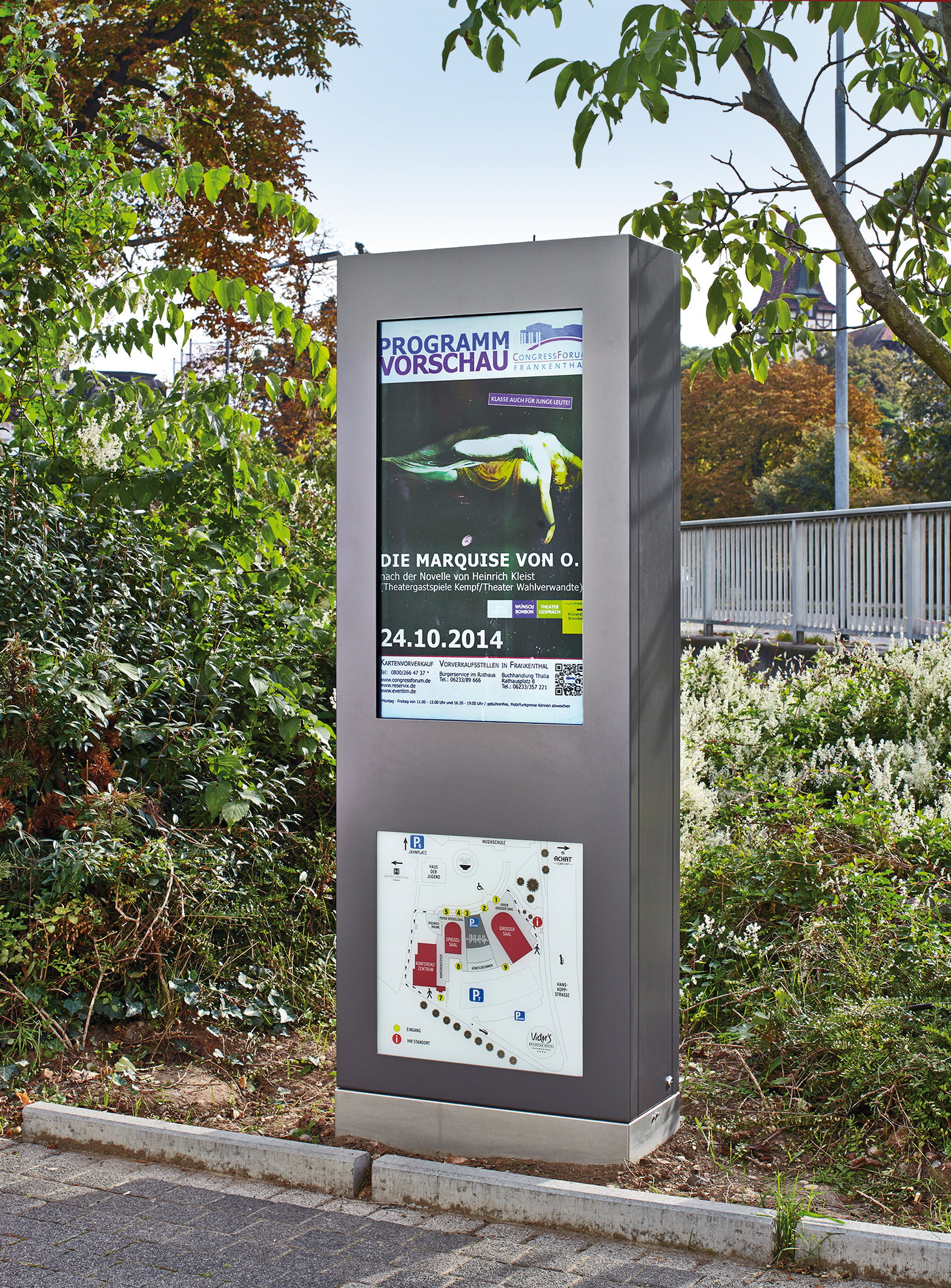 Outdoor stele Berta QKAD
Informative and functional in any weather
With berta, meng has developed an outdoor stele that protects all electronic components in an encapsulated climate cell. berta is made entirely of an aluminum housing that can be painted or labeled according to customer specifications. As an impressive media stele, berta thus meets the requirements for a largely monolithic design. Standard displays can be permanently used outdoors with berta. The electronically controlled air-conditioning technology avoids unnecessary energy consumption.